We have some great news to share with you: our Streaming Series is back in 2021 to make your Thursday evenings a little more musical! It all kicks off on February 4!
Once again, Waller's Coffee Shop will host our Streaming Series every other Thursday evening at 8:30 p.m. Visit Amplify My Community's Facebook page to enjoy the shows from the comfort and safety of your home. Since last summer, these events have been such a bright spot for Amplify, as they've given artists a rare opportunity to perform, viewers a little musical magic, and our beneficiaries a much-needed source of support.
And, if the spirit moves you, your generosity will help the artists, Waller's, and our charitable beneficiaries—who need our help now more than ever. Donate here!
And we couldn't be more excited to kick off our season with Run Katie Run!
Run Katie Run is Kate Coleman, Corey Coleman, Adam Pendlington, Ian Pendlington, and Stephen Quinn. They make up a roots-rock band that's a combination of Kate's addiction to Dolly Parton, The Chicks, and Grace Potter with a healthy smattering of Corey's Eric Clapton inspired guitar solos, Adam's Shakey Graves influenced picking, Stephen's love for Vulfpeck-esque bass lines, and Ian's energized Avett-Brothers-like drumming.
Their new single "15 Minutes" is out today and you should really check it out HERE. Besides the fact that the song is fantastic and they're phenomenally talented musicians, they're also super nice folks and great supporters of Amplify.
We'll be announcing more streaming show dates and artists soon, so stay tuned!
Tune in Thursday, February 4 at 8:30 p.m. to Facebook Live to see Run Katie Run! You won't regret it!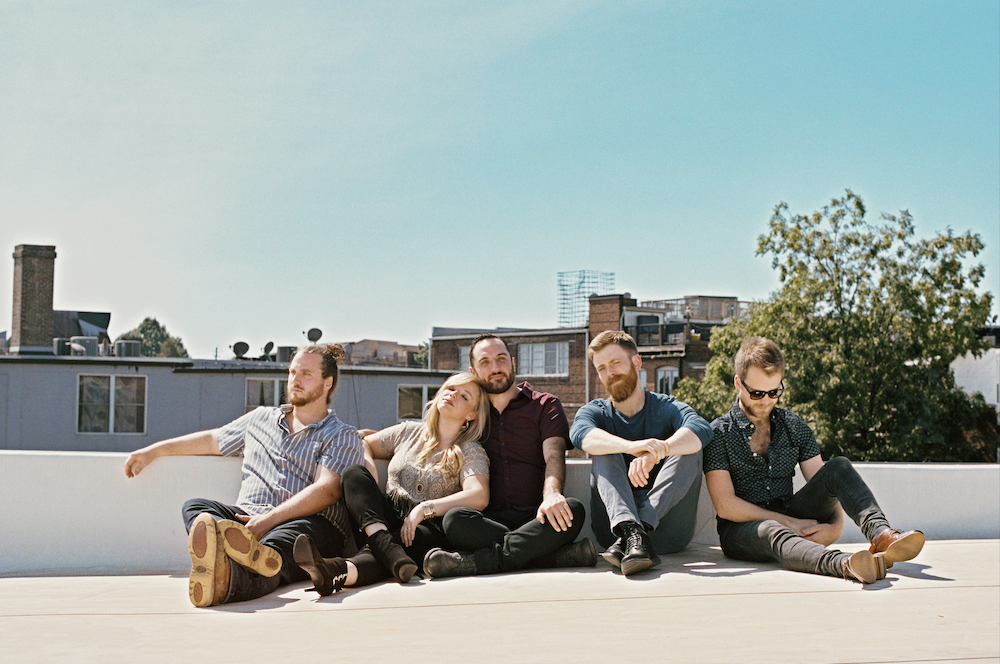 http://amplifymycommunity.org/wp-content/uploads/2017/08/amplify-logo-300x129.png
0
0
Christine Mahin
http://amplifymycommunity.org/wp-content/uploads/2017/08/amplify-logo-300x129.png
Christine Mahin
2021-01-24 15:43:28
2021-01-24 15:44:23
Amplify's streaming series returns February 4 with Run Katie Run!