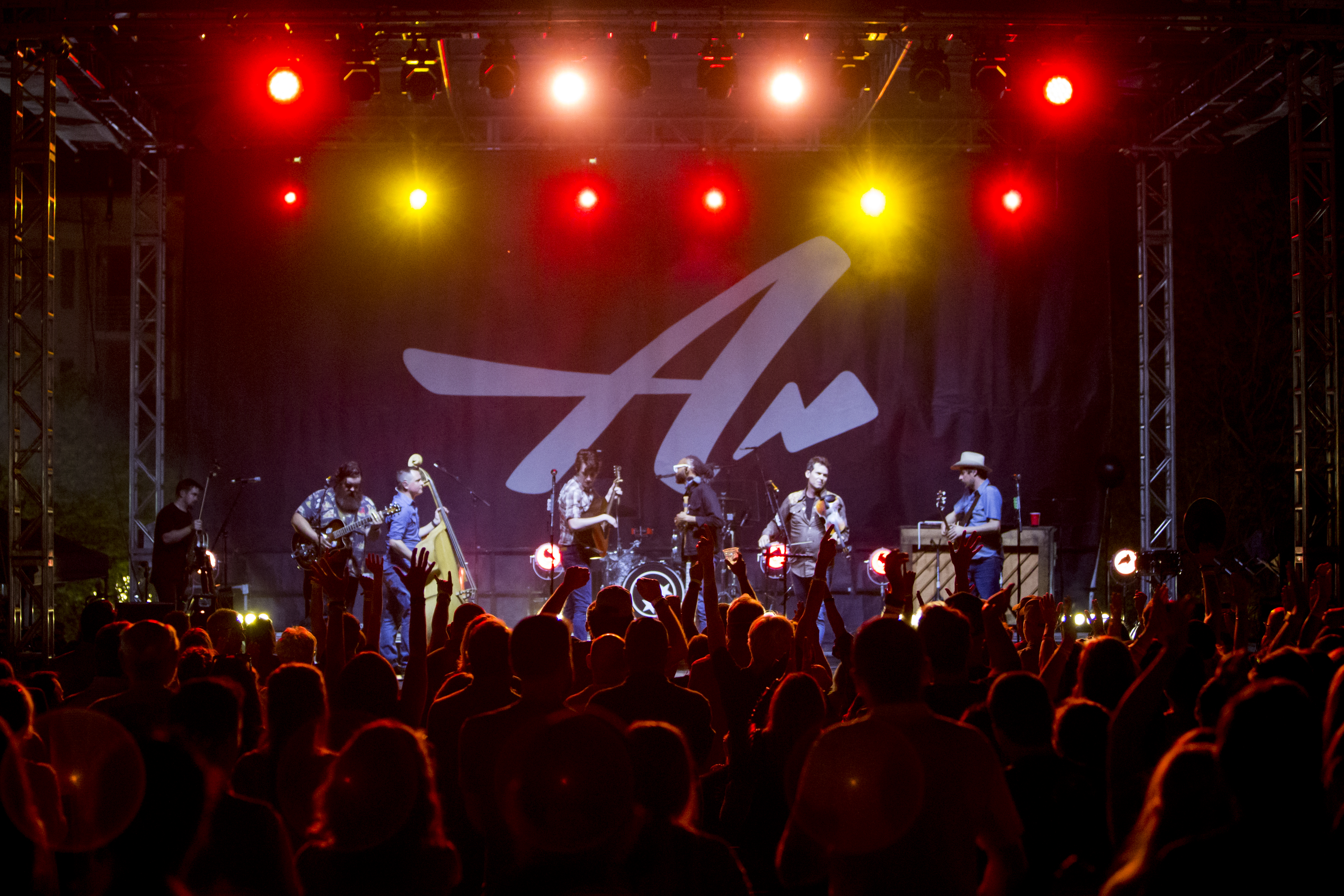 Amplify My Community has directed more than $500,000 to community-based nonprofits since 2011
May 25, 2022 (Decatur, GA) — Today, the nonprofit organization Amplify My Community announced a $50,000 gift to Decatur Cooperative Ministry (DCM) to support the organization's efforts to prevent and alleviate homelessness and poverty in Decatur and DeKalb County. The unrestricted gift was made possible by funds generated from the Amplify Decatur Music Festival, held April 22-24, and matches the largest in Amplify's history.
The festival was presented by Lenz and produced in partnership with Eddie's Attic.
Amplify Decatur featured an all-day festival on Saturday, April 23 with performances by Ben Harper, Old Crow Medicine Show, Son Volt, The War and Treaty, S.G. Goodman, and Mike Killeen Band—as well as Friday night performances at six locations around Decatur, and a Beatles tribute show Sunday night at Eddie's Attic.
Decatur Cooperative Ministry offers several housing and prevention programs all along the continuum of homelessness service. Its primary programs include:
Hagar's House: An emergency night shelter and assessment center, providing up to 90 days of night shelter for families with children.
Family House: A transitional housing program, providing housing and supportive services to move families from homelessness to self-reliance in six months.
Family Success: A program offering permanent supportive housing to chronically homeless families (those with extensive histories of homelessness who have at least one member with a diagnosed disability). Their families receive long-terms support and services, ensuring lasting housing stability.
Project Take Charge: A homelessness prevention program providing emergency assistance (in the form of rent/mortgage and utility assistance) to at-risk families, seniors, and veterans in danger of eviction, foreclosure, or disconnection of utility services.
Platinum sponsors included Leafmore Group, Decatur Package Store, Iris and Bruce Feinberg, Oakhurst Realty Partners, Natalie Gregory & Partners, Decatur Travel and Tourism, WABE, Savannah Distributing Co., Three Taverns Brewery, and Creature Comforts Brewing Company.
To date, Amplify has donated more than $500,000 in unrestricted gifts to locally oriented anti-homelessness and poverty-focused organizations — including more than $335,000 in Decatur.
"Thanks to the support of local business and community leaders, Amplify Decatur has become a renowned Americana music festival, featuring national, critically-acclaimed artists, as well as emerging local talent," said Drew Robinson, Board President of Amplify My Community." "We are proud to celebrate our heroes at Decatur Cooperative Ministry, humbled by their work, and grateful for our wonderful partnership."
The 2023 Amplify Decatur Music Festival will be held Friday-Sunday, April 28-30. Performers will be announced later this year.
For more information on upcoming events and to donate to Amplify My Community, please visit AmplifyMyCommunity.org.
Amplify My Community was founded in 2010 and is based in Decatur, Georgia. Its mission is to leverage the universal love of music to fight poverty at the local level. To date, Amplify has produced more than 100 concerts and raised and donated more than $500,000 in unrestricted gifts to locally oriented anti-homelessness and poverty-focused organizations — including more than $355,000 in Decatur. Amplify has held concert series in Atlanta, Athens, Decatur, Suwanee, and Duluth, Georgia; Asheville and Charlotte, North Carolina; Nashville, Tennessee; and Charlottesville, Virginia.
Decatur Cooperative Ministry's mission is to help families facing homelessness settle into safe, stable homes and build healthy lives filled with peace, hope, and opportunity. Founded in 1969, Decatur Cooperative Ministry (DCM) offers transitional housing, shelter, homelessness prevention, rapid re-housing, and permanent supportive housing programs. DMC's programs span the entire spectrum of currently recognized homelessness interventions. To accomplish this, DCM partners with 35 congregations from 14 denominations as well as private foundations, universities and schools, government agencies, community groups, and local businesses.
Interviews available upon request.
https://amplifymycommunity.org/wp-content/uploads/2023/02/Day-2-324.jpg
3131
4697
Christine Mahin
http://amplifymycommunity.org/wp-content/uploads/2017/08/amplify-logo-300x129.png
Christine Mahin
2023-02-02 15:38:26
2023-02-02 15:40:31
Amplify My Community announces $50,000 gift to Decatur Cooperative Ministry following the 2022 Amplify Decatur Music Festival